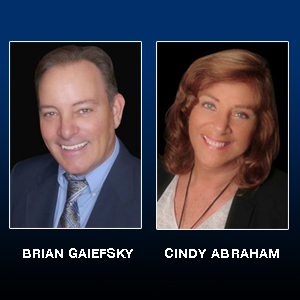 Hollywood Florida Condo Realtor Cindy Abraham. The following is a short list of inexpensive projects we have done for clients to add value to their property. Sometimes the smallest touches can make a big impact when you are selling your property.
1. SCREEN ENCLOSURES: Do your old brown or silver oxidized screen enclosures have a worn-out tired look? We can change the color with a coat of glossy white paint for a fresh appearance when you are planning to put in new screens.  
2. ROLL DOWNS: Are you tired of the annoying slapping noise your roll downs make on windy or stormy days? We have an effective way to minimize disturbance and ensure your outdoor space remains tranquil and comfortable. We use removable PVC strips to reduce the slapping noise when the wind blows on the roll downs on windy or stormy days. We can also do a light pressure cleaning to remove dust and grime from your screens and roll downs. To see how dirty your screens are, take a wet paper towel and do the swipe test. 
3. SLIDING DOORS: To make sliding doors easier to open and close, we not only degrease and lubricate the tracks. Add an extra handle on the exterior sliding door to make it easier to open and close from the outside.
4. A/C CLOSET: We can install a new filter frame with high performance filters for better air quality. This is especially helpful for those with allergies. We can also add weatherstripping around the A/C closet door to reduce unwanted odors, dust, and particulates from entering the AC closet from the hallways and to help prevent clogging up the coils.
For more information, call Brian at 954-415-5323 or email him at Brian@AteamFlorida.com.

3850 Washington, Suite #1016, Hollywood Florida 33021
Email: info@ateamflorida.com
Phone: 954-964-2559