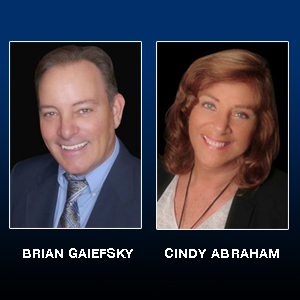 Broward Keller Williams Realtors. Where are the best deals in Real Estate right now?  Anything that is priced to market value or even a little higher. The cash buyers are finally easing out of the market and families with mortgages now have a chance to buy the home or condo of their dreams. Appraisers are doing their best to keep the market fair.  Do you know the best way to get top dollar in a shifting market? Take the guesswork and stress out of selling your South Florida home or condo. Which repairs/enhancements are worth the investment? We know presenting your property in the best light will draw the best qualified buyers.  And when you sell your most valuable asset, it is important that you hire the best. 
One service we provide is thanks to Brian's extensive background in kitchen and bath remodeling. Bathrooms and kitchens are the biggest selling points for most buyers followed by flooring and paint and age/condition of appliances, A/C and water heater. Brian can advise you what is worth doing to enhance the purchase price of your home/condo and what is a waste of money. He not only knows what buyers look for but what the inspectors look for.
Visit us at www.ATeamFlorida.com and schedule a personal consultation with Cindy Abraham and Brian Gaiefsky, Keller Williams Realty Professional's A TEAM FLORIDA or call us at 954-974-2559.so we can get started on making your sales experience successful, rewarding and stress free!

3850 Washington, Suite #1016, Hollywood Florida 33021
Email: info@ateamflorida.com
Phone: 954-964-2559